The World's #1 Online Hispanic/Latino Resource for Latin music CDs and videos. Largest selection of Latin pop, Latin rap, danza, flamenco, mariachi, merengue, salsa, tango, tejano, and more...at great low prices!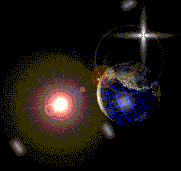 New!
The most comprehensive
"A to Z" listing of Latin music by Artist
on the Internet.
Updated Weekly!
Browse

Browse

Browse Latin Music CDs By Region
Browse Latin Music CDs by Genre
Browse Latin by Artist - A-Z

Click below for thousands of free and trial offers,
stuff you actually want from brands you love.

Copyright © 1997-2007 ART-COM International Ltd. All rights reserved.
<script src="http://www.google-analytics.com/urchin.js" type="text/javascript"> </script> <script type="text/javascript"> _uacct = "UA-920420-1"; urchinTracker(); </script>